Ikoria: Lair of Behemoths is packed with exciting new mechanics, but the mechanic that's made the biggest splash is a returning one: cycling. Cycling lets you discard cards you can't use in order to draw different ones. Ikoria has introduced not only cards with unusually cheap cycling costs, but also some interesting payoffs for cycling that can have consequences above and beyond card advantage. Here are some ideas for how you can use using Cycling in your Brawl and Commander decks.
Cycling in Brawl
Cycling is in all five colors in Ikoria, but it's most concentrated in Jeskai colors (or Raugrin, to use the local name). Payoffs include Flourishing Fox, which gets a +1/+1 counter every time you cycle; Shark Typhoon, which you can cycle to create a huge flying shark token; and Zenith Flare, which deals damage equal to the number of cards with cycling in your graveyard.
There are three options for the commander of a Jeskai deck that gets maximum value out of cycling cards, but each comes with different deck-building and play constraints. Vadrok, Apex of Thunder lets you get spells back that you've cycled away, but requires you to include creatures with mutate in order to do it more than once. Kykar, Wind's Fury creates a useful army of small flying creatures when you cast noncreature spells, but that creates a greater incentive to cast spells instead of cycling them. Narset of the Ancient Way is probably the best option: while she incentivizes casting spells over cycling them, her minus ability allows you to draw extra cards with the option to discard them to damage your opponent's creatures, or to keep them and cycle them later.
Raugrin Cycling
This deck includes as many cycling payoffs and spells with cycling as possible. It also features spells like Improbable Alliance and Glint-Horn Buccaneer that reward you for all the extra drawing and discarding you'll be doing. Zirda, the Dawnwaker can help reduce your cycling costs, too.
Commander
Narset of the Ancient Way
Creatures
Avian Oddity
Blisterspit Gremlin
Burning Prophet
Drannith Healer
Drannith Stinger
Faerie Vandal
Flourishing Fox
Glint-Horn Buccaneer
Imposing Vantasaur
Irencrag Pyromancer
Lava Serpent
Mad Ratter
Prickly Marmoset
Rielle, the Everwise
Rooting Moloch
Sanctuary Smasher
Savai Thundermane
Sky Theater Strix
Snare Tactician
Splendor Mare
Sprite Dragon
Valiant Rescuer
Yidaro, Wandering Monster
Zirda, the Dawnwaker
Noncreature spells
Footfall Crater
Go for Blood
Improbable Alliance
Ominous Seas
Raking Claws
Raugrin Crystal
Reconnaissance Mission
Reptilian Reflection
Shark Typhoon
Startling Development
Zenith Flare
Lands
Command Tower
Fabled Passage
Gateway Plaza
Hallowed Fountain
Mystic Sanctuary
Raugrin Triome
Steam Vents
Temple of Enlightenment
Temple of Epiphany
Temple of Triumph
5 Plains
4 Island
5 Mountain
Splashing for Cycling
One of the things that makes cycling so powerful is that many cycling costs are colorless. If you draw a card with cycling and don't have the mana to cast it, you can easily discard it to search for something more suitable. It's even possible to build cycling decks with five-color commanders like Jegantha, the Wellspring and include whatever cycling spells you want, as long as you have the mana to cast your payoffs.
Here's an example of a cycling Brawl deck you can build around Jegantha. Your green and black spells are mostly there to be cycled away, but Unpredictable Cyclone will allow you to cast them for free, if you want.
Commander
Creatures
Avian Oddity
Bloodhaze Wolverine
Drannith Healer
Drannith Stinger
Faerie Vandal
Flourishing Fox
Greater Sandwurm
Imposing Vantasaur
Irencrag Pyromancer
Lava Serpent
Loch Dragon
Niv-Mizzet, Parun
Prickly Marmoset
Rielle, the Everwise
Rooting Moloch
Sanctuary Smasher
Savai Thundermane
Snare Tactician
Splendor Mare
Thieving Otter
Valiant Rescuer
Noncreature Spells
Coordinated Charge
Frostveil Ambush
Hampering Snare
Memory Leak
Migration Path
Monstrous Step
Ominous Seas
Raugrin Crystal
Reconnaissance Mission
Shark Typhoon
Unpredictable Cyclone
Will of the All-Hunter
Wilt
Zenith Flare
Lands
Blood Crypt
Breeding Pool
Command Tower
Fabled Passage
Godless Shrine
Hallowed Fountain
Indatha Triome
Ketria Triome
Raugrin Triome
Sacred Foundry
Savai Triome
Steam Vents
Stomping Ground
Temple Garden
Watery Grave
Zagoth Triome
2 Plains
3 Island
3 Mountain
Cycling in Commander
The cycling mechanic has been around since Urza's Saga, so playing cycling in Commander gets you access to a host of new payoffs. Gavi, Nest Warden is the perfect commander for this deck – she reduces the cost of cycling one card per turn, and she synergizes with the "draw your second card" cards from Throne of Eldraine. This deck includes payoffs like Amonkhet block's Drake Haven and The Locust God, as well as spells like Herald of the Forgotten and Abandoned Sarcophagus that let you bring back cards with cycling from your graveyard.
This version of the cycling Commander deck focuses on going wide in combat, using cycling as an opportunity to create as many tokens as possible. You can also turn it into a control deck, using spells like Nimble Obstructionist and Decree of Silence.
Commander
Creatures
Avian Oddity
Brallin, Skyshark Rider
Chasm Skulker
Cloud of Faeries
Cunning Survivor
Curator of Mysteries
Drannith Healer
Drannith Stinger
Faerie Vandal
Flameblade Adept
Flourishing Fox
Granitic Titan
Herald of the Forgotten
Hollow One
Imposing Vantasaur
Irencrag Pyromancer
Lava Serpent
Macetail Hystrodon
Mad Ratter
Nadir Kraken
Nimble Obstructionist
Niv-Mizzet, Parun
Niv-Mizzet, the Firemind
Noble Templar
Oketra's Attendant
Ominous Sphinx
Oneirophage
Prickly Marmoset
Quakefoot Cyclops
Rooting Moloch
Sanctuary Smasher
Sanctum Plowbeast
Savai Thundermane
Shabraz, the Skyshark
Shoreline Ranger
Snare Tactician
Splendor Mare
The Locust God
Valiant Rescuer
Viashino Sandsprinter
Vizier of Tumbling Sands
Winged Shepherd
Zirda, the Dawnwaker
Noncreature spells
Abandoned Sarcophagus
Choking Tethers
Crystalline Resonance
Drake Haven
Escape Protocol
Floodwaters
Fluctuator
Forsake the Worldly
Improbable Alliance
Manalith
New Perspectives
Ominous Seas
Raugrin Crystal
Reconnaissance Mission
Sacred Excavation
Shark Typhoon
Sweltering Suns
Unpredictable Cyclone
Zenith Flare
Lands
Ash Barrens
Clifftop Retreat
Command Tower
Desert of the Fervent
Desert of the Mindful
Desert of the True
Drifting Meadow
Forgotten Cave
Gateway Plaza
Glacial Fortress
Inspiring Vantage
Irrigated Farmland
Lonely Sandbar
Mystic Monastery
Port Town
Prairie Stream
Raugrin Triome
Remote Isle
Sea of Clouds
Seachrome Coast
Secluded Steppe
Smoldering Crater
Spirebluff Canal
Sulfur Falls
4 Plains
4 Island
5 Mountain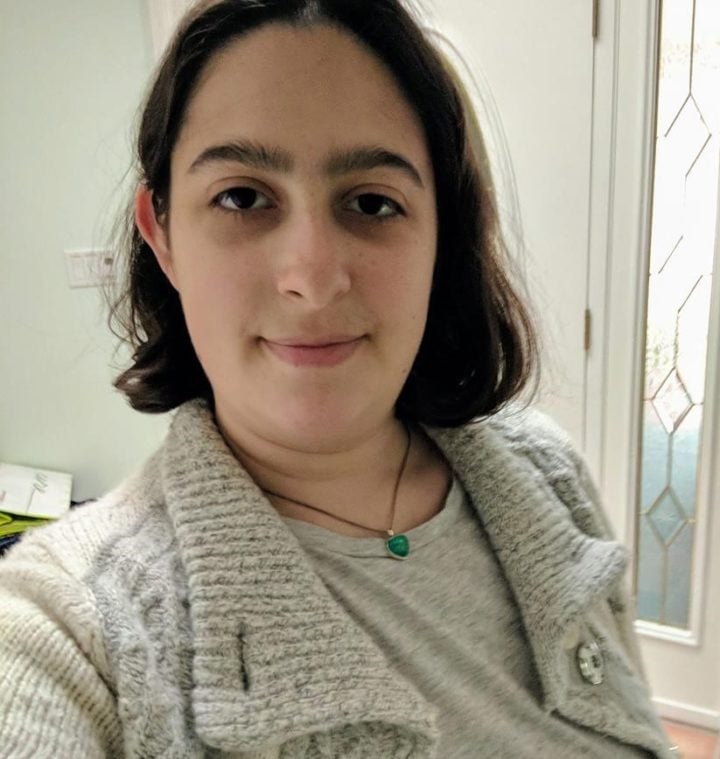 Alex is an Azorius bureaucrat who dreams of joining the Selesnya Conclave. Their favorite color of mana is green, and they love brewing for Commander variants.