Since the release of Modern Horizons, Urza, Lord High Artificer has been one of the most impactful cards in Modern, spawning several new decks. With so many variants to choose from, it can be tough to decide which one to play. My goal today is to lay out a number of those variants and explain what they do so you can decide which is right for you.
The Man of the Hour
Before we jump into the different Urza decks, we should figure out just what our new friend does.
"When Urza, Lord High Artificer enters the battlefield, create a 0/0 colorless Construct artifact creature token with 'This creature gets +1/+1 for each artifact you control.'"
Right off the bat, we're getting two creatures out of one card: Urza as a 1/4, and the Construct, which is a 1/1 at minimum. That may not sound impressive, but once you start surrounding Urza with utility artifacts, the Construct starts to become a real threat.
"Tap and untapped Artifact you control: Add U."
This means we can use the Construct token to make one blue mana immediately; summoning sickness doesn't apply because Urza requires the creature to tap. Again, if we build our Urza decks with a bunch of utility artifacts, we'll be able to make a lot of blue mana. That leads us to Urza's last ability:
"5: Shuffle your library, then exile the top card. Until end of turn, you may play that card without paying its mana cost."
Well, now we have a use for all of the extra blue mana! The ability to "spin" Urza for even more artifacts can keep the chain going even longer.
The Supporting Cast
So, we want to build an Urza deck with an abundance of artifacts to power up all three of his abilities. Now, the question is, which artifacts should we choose?
Mox Opal is a constant in every artifact strategy, and Urza is no different. The ability to help power out extra artifacts (and even Urza himself) is incredibly valuable.
Let's keep the Mox train rolling. While Mox Amber is harder to turn on than Mox Opal, these decks play enough legends to make it another reliable zero-mana accelerant.
What doesn't this card do? Zero mana to turn on Mox Opal? Check. Draws a card for free? Check. It even does a great Mox Sapphire impression when Urza is in play. This is a slam dunk.
Not quite a Mox, and not quite Mishra's Bauble, but this little snowball fills an important role by both drawing a card and filtering mana. Thanks to Astrolabe, these Urza decks can play four colors with a much less painful mana base than otherwise would be required.
*Editor's Note: Arcum's Astrolabe was banned in Modern on July 13, 2020. Read the full announcement from Wizards of the Coast here and check out more Modern decklists on MTGGoldfish.
You won't find this one in every Urza deck, but it will be in most, and for good reason. The ability to fuel your graveyard and rebuy any of your artifacts is powerful. If you want to draw an extra card every turn with Mishra's Bauble, cast a Mox from the graveyard as a free ramp spell, or looping Engineered Explosives against creature decks, Emry can do it all!
The Four Horsemen of Urza
There are four popular and commonly accepted Urza archetypes: Paradoxical Urza, Whirza, Urza Ascendancy, and Urza Midrange. All of these decks share the same core cards, but all choose to win the game in a slightly different way. Let's take a look at some lists.
Paradoxical Urza
4 Emry, Lurker of the Loch
2 Sai, Master Thopterist
4 Urza, Lord High Artificer
2 Saheeli, Sublime Artificer
1 Snow-Covered Forest
5 Snow-Covered Island
1 Snow-Covered Swamp
1 Breeding Pool
2 Misty Rainforest
1 Mystic Sanctuary
3 Polluted Delta
3 Prismatic Vista
1 Watery Grave
1 Aether Spellbomb
4 Engineered Explosives
2 Everflowing Chalice
4 Mishra's Bauble
1 Pithing Needle
2 Witching Well
1 Mirrodin Besieged
4 Paradoxical Outcome
3 Mox Amber
4 Mox Opal
4 Arcum's Astrolabe
Sideboard:
1 Nihil Spellbomb
3 Fatal Push
1 Weather the Storm
3 Oko, Thief of Crowns
3 Collective Brutality
2 Thoughtseize
2 Unmoored Ego
This list won the SCG Regional tournament in Orlando, and it has a few different ways to win the game. First, we have the token makers: Sai, Master Thoperist; Saheeli, Sublime Artificer; and Mirrodin Besieged. With a stack of zero-mana artifacts, it's easy to churn out a pile of various 1/1 artifact creature tokens, and with Urza, you can use all those tokens to make mana. Once you have a couple of token-producers in play, all of your artifacts start to generate mana, which fuels Urza's five-mana ability to yield either more token producers or more artifacts. This version of the deck is likely to win by just overwhelming opponents with 1/1's, but there are a couple other options.
Paradoxical Outcome lets you tap all your free artifacts for mana using Urza's ability, then pick up as many as you want to draw a ton of cards and keep the chain going. Outcome will also help enable the two other common kills the deck has access to.
Saheeli, Sublime Artificer can take any of your artifacts and turn them into a Construct for the turn. "But what if my opponent has blockers?" you may be wondering. As you're "going off," you'll likely make more mana that you can easily spend, which will let you chain your Outcomes into more Outcomes, each time picking up and recasting Saheeli for another enormous Construct until you can make a massive attack.
The other available win condition is the "Phyrexian" mode on Mirrodin Besieged. You can set this up by making tons of mana, playing most of your deck, and casting Engineered Explosives for zero to destroy all your own artifacts. If you have 15 or more artifacts in your graveyard at the end of your turn, you win! This win condition will come in handy if your opponent has too many blockers, or something like an Ensnaring Bridge.
Whirza
2 Oko, Thief of Crowns
3 Goblin Engineer
4 Urza, Lord High Artificer
3 Whir of Invention
4 Arcum's Astrolabe
2 Chromatic Star
1 Damping Sphere
1 Ensnaring Bridge
1 Ichor Wellspring
4 Mishra's Bauble
4 Mox Opal
1 Nihil Spellbomb
2 Pithing Needle
1 Pyrite Spellbomb
2 Sword of the Meek
4 Thopter Foundry
1 Welding Jar
1 Breeding Pool
1 Inventors' Fair
2 Misty Rainforest
3 Polluted Delta
1 Prismatic Vista
2 Scalding Tarn
1 Snow-Covered Forest
4 Snow-Covered Island
1 Snow-Covered Mountain
1 Snow-Covered Swamp
1 Spire of Industry
1 Steam Vents
1 Watery Grave
Sideboard:
1 Oko, Thief of Crowns
3 Assassin's Trophy
2 Ceremonious Rejection
2 Collective Brutality
2 Fatal Push
2 Mystical Dispute
3 Thoughtseize
This is Brian Coval's version of Whirza from a recent MTGO League, where he picked up a trophy. This Urza variant is a combo deck that wins with the combination of Thopter Foundry, Sword of the Meek, and Urza, Lord High Artificer.
Once you have all three pieces in play, you can tap Sword of the Meek for mana using Urza's ability and sacrifice it to Thopter Foundry to generate a 1/1 artifact Thopter creature token. This will trigger Sword of the Meek to return from the graveyard and attach to the Thopter. Then, you can tap both the Thopter and the Sword of the Meek for mana, and sacrifice the Sword again.
This loop will generate one Thopter, one life, and one blue mana every time you go through it. Using the infinite mana, you can use Urza to cast all the non-land cards from your deck; if you grab Ensnaring Bridge, your opponent may not be able to attack you for lethal the following turn, so you'll survive long enough to get in with your Thopter tokens.
Whirza excels at finding its combo pieces thanks to Goblin Engineer, Whir of Invention, and Inventors' Fair. Goblin Engineer will often start by fetching Sword of the Meek, since you don't care if it ends up in your graveyard, anyway.
Whir of Invention can be a safer bet than Goblin Engineer because you don't need to sacrifice another artifact to get your combo piece out of the graveyard. However, Whir can be expensive to cast if you don't have a bunch of artifacts lying around. It's worth noting that Whir is an instant, so you can use it to play around or force any potential counters.
Inventors' Fair is the most expensive tutor to set up, but the one that is more resilient to disruption. While the activation cost is steep, getting to search your deck for any artifact is a powerful ability to have on a land. Just be wary that, unlike Whir of Invention, Inventors' Fair doesn't put the artifact into play; you still have to cast it and hope it resolves.
Oko, Thief of Crowns is a new addition to the deck from Throne of Eldraine, and serves as another win condition if you're denied access to the combo. Previously, decks like Grixis Death's Shadow were tough match-ups for Whirza, as they can apply a lot of pressure quickly and have access to disruption. Oko turns those monsters into much more manageable 3/3 Elk, buying you tons of time to combo off. Oko is also a great offensive tool in long games, as he can turn all your excess artifacts into 3/3 attackers! Whirza decks are quite happy about this pick-up.
Urza Ascendancy
4 Emry, Lurker of the Loch
2 Sai, Master Thopterist
4 Urza, Lord High Artificer
2 Saheeli, Sublime Artificer
4 Snow-Covered Island
1 Snow-Covered Mountain
1 Snow-Covered Plains
1 Breeding Pool
4 Flooded Strand
1 Prismatic Vista
1 Sacred Foundry
4 Scalding Tarn
1 Steam Vents
4 Engineered Explosives
4 Mishra's Bauble
1 Witching Well
4 Jeskai Ascendancy
1 Nexus of Fate
4 Paradoxical Outcome
4 Mox Amber
4 Mox Opal
4 Arcum's Astrolabe
Sideboard:
1 Pithing Needle
2 Blood Moon
2 Disdainful Stroke
3 Galvanic Blast
2 Mystical Dispute
1 Weather the Storm
4 Oko, Thief of Crowns
Zan Syed finished in 10th place with this Urza Ascendancy deck at the SCG Open in Indianapolis. You might think this deck looks similar to the Paradoxical Urza decks, and you'd be right. But this version uses Jeskai Ascendancy and Nexus of Fate as additional combo pieces.
Jeskai Ascendancy allows this Urza variant to go infinite with Emry, Lurker of the Loch and any zero-mana artifact. If you have two copies of either Mox Opal or Mox Amber, you can loot as many times as you want (and you don't have to loot, if you come close to running out of cards). You can generate infinite mana, and all your creatures get +1/+1 for each iteration of the loop. Meanwhile, you can loop Engineered Explosives to destroy most of your opponents' blockers and clear the way for an attack. (Be careful not to cast Explosives for three, or you'll destroy your own Emry and stop the loop.) The other option is to take an extra turn with Nexus of Fate and attack with the tokens you generated with Sai, Master Thopterist or Saheeli, Sublime Artificer during your last turn.
Urza Midrange
4 Urza, High Lord Artificer
4 Oko, Thief of Crowns
2 Tireless Tracker
4 Emry, Lurker of the Loch
4 Arcum's Astrolabe
2 Metallic Rebuke
4 Mox Opal
4 Gilded Goose
1 Witching Well
3 Cryptic Command
4 Engineered Explosives
4 Mishra's Bauble
1 Mox Amber
4 Snow-Covered Island
4 Polluted Delta
4 Misty Rainforest
1 Scalding Tarn
1 Watery Grave
2 Mystic Sanctuary
1 Snow-Covered Forest
2 Breeding Pool
Sideboard:
1 Veil of Summer
3 Thoughtseize
4 Damping Sphere
2 Collective Brutality
3 Fatal Push
1 Nihil Spellbomb
1 Plague Engineer
Urza Midrange is a deck that I've seen floating around Twitter and MTGO. As the name suggests, this is simply a midrange deck with no combos that uses Urza as a value engine. Tireless Tracker, Oko, Thief of Crowns, and Emry, Lurker of the Loch all give this deck ways to grind with the best of them.
Cryptic Command and Mystic Sanctuary is another cool interaction this deck has. You can cast Cryptic Command to tap all of your opponent's creatures and bounce your own Mystic Sanctuary every turn to put Cryptic Command back on top of your library. If you have a large Construct or a Tireless Tracker in play, you'll be able to clear the way for lots of damage!
Oko pulls double duty in this deck by turning your random artifacts into 3/3's or by answering your opponents' threats. He can hit the battlefield as early as turn two, thanks to either Mox Opal or Gilded Goose, so he can take over the game in short order.
Conclusion
Urza, Lord High Artificer is a powerful card that will shape Modern for months to come. While Whirza has long been regarded as the best deck in the format, people continue to find new and creative ways to use the new blue mythic. Hopefully this serves as an excellent starting place for all of your artifact-based adventures going forward!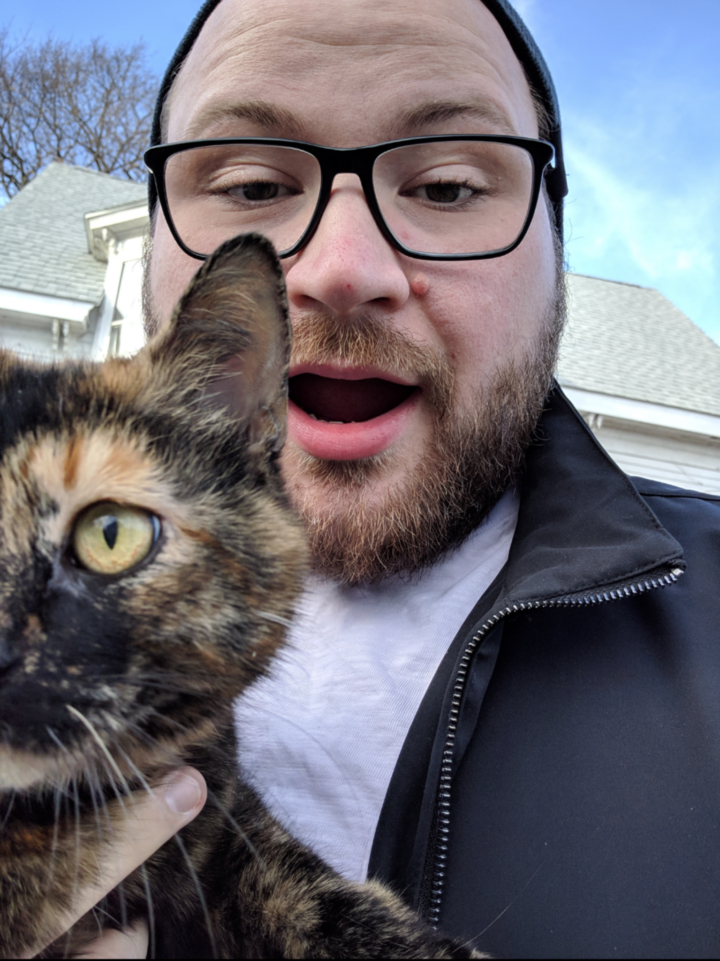 Michael Rapp is a Modern specialist who favors Thoughtseize decks.  Magic sates his desire for competition and constant improvement.