Welcome to another edition of "On This Date in Magic History." This week we're going to take a look at the very first time Mark Rosewater (MaRo) wrote something about Magic, which was published on May 11th, 1994.
Who is Mark Rosewater Today?
Mark Rosewater is one of the most important individuals in the history of the game. In my view, only Richard Garfield – the game's creator – ranks ahead of him.
MaRo started working at Wizards of the Coast in 1995, and he has been Magic's head designer since 2003. He has been a driving force behind the design of Magic for an incredible 27 years. Over the years, he has been the design lead on more than 30 sets including fan favorites like Mirrodin, Ravnica: City of Guilds, Zendikar, and Unglued. In addition to his duties in designing sets and cards, he's also a prolific Magic content creator. His podcast Drive to Work is on its 929th episode. He also writes Making Magic – a weekly column on magicthegathering.com that discusses various aspects of set and card design. He is also the de facto public face of the game, regularly interacting with fans and answering their questions on his blog.
Mark Rosewater Before Magic
MaRo is part of the very fabric of Magic: the Gathering. However, he wasn't actually around at the very beginning. He was a fan of the game when it made its debut in 1993, and in 1994 he began writing about the game. Luckily for us, he has given us many nuggets over the years that tell us of his life before Magic.
Mark was born in 1967 in Biloxi, Mississippi. He spent most of his childhood in Pepper Pike, Ohio. After completing high school, he went to Boston University, where he majored in broadcast and film, with an emphasis in screenwriting. After completing his degree in 1989, he moved to Hollywood, and began working in television. His goal was to become a comedy writer for movies or television.
He began his career as a "runner" for various productions. This amounts to effectively being an intern getting stuck with all the hard work for very little pay. Or, as Mark himself puts it in his 2007 article recounting this stage of his life, "in exchange for getting to work in Hollywood with some hope that maybe you can work your way up, you work insanely long hours for insanely little pay doing insanely hard work for some rather insane people with very insane expectations under somewhat insane working conditions."
In 1991, it began to look like his hard work in the business was paying off! He pitched several story ideas to the writers of Roseanne, and they chose to move forward with them. He was then also hired for the show's regular writing staff. This was a big deal, as Roseanne was the number one show on television at the time. He received two writing credits on the show, which you can still find on his IMDB page. Unfortunately, Mark eventually lost his position on the Roseanne writing staff. Well, it was unfortunate for him at the time, but it was very fortunate for the game of Magic and those of us who play it!
Magic: the Puzzling
After losing his job, Mark began working at a game store. This happened to be right around the time that Magic debuted in 1993, and he became very interested in this new game and the concept of trading card games in general. In January 1994, Wizards of the Coast began publishing The Duelist, a magazine focused on Magic.
The first issue of The Duelist, released in January 1994.
With his background in writing, MaRo was very interested in this new publication. However, he was pretty disappointed in the first issue of the magazine, so he got in touch with Kathryn Haines, the magazine's editor. He pitched the idea of a puzzle column for the magazine, and he was hired as a freelancer to write it. He called it "Magic: the Puzzling." His first puzzle was featured in Duelist Supplement, a special edition of The Duelist that came out in between issues one and two, in May of 1994. You can see Mark's very first puzzle below:
As you can see, these columns always consisted of a visual representation of a game state, and you had to find a way to win the game. Obviously, his ability to create such fun and engaging puzzles showcased that he had a great mind for the game. By the way, if you're curious about the solution to this puzzle, you can find it here.
The publication of the first edition of "Magic: the Puzzling" began a chain of events that eventually led to MaRo working at Wizards of the Coast. HIs puzzles were quite popular, and they became a regular feature of the magazine. As 1994 continued, he gained more writing responsibilities, and by 1995 he was one of the magazine's editors. All of this brought him to the attention of Richard Garfield, who ultimately brought Mark Rosewater on board as a developer in 1995, and in 1996 he became a designer under Garfield's tutelage. By 1997, he was the lead designer on his first set – Tempest. As we discussed above, by 2003 he became head designer of Magic, a position that he still holds today. Just as he had done in Hollywood and with The Duelist, MaRo worked his way up from the bottom.
Parting Words
Mark's influence on the game is difficult to overstate. He has been with Wizards of the Coast for almost 27 years now. Suffice it to say, it is hard to play a game of Magic without encountering something that he designed or played a heavy role in creating. And it all started with a puzzle in May of 1994!
MaRo's story offers lots of good lessons for life more generally. Where we end up in our lives isn't always where we originally envisioned ourselves. When your path doesn't work out, you can find some alternate routes that make you just as happy!
I can personally really relate to this. From my sophomore year in college on, I imagined I would be a tenured history professor at a university some day. I eventually got my PhD in History in 2018, but a tenure-track job has been hard to come by. As with MaRo, I leaned into my passion for Magic when my Plan A didn't work out, and I have absolutely loved working as a Magic content creator!
---
I'll be back next week with a look at another important historical event in Magic history!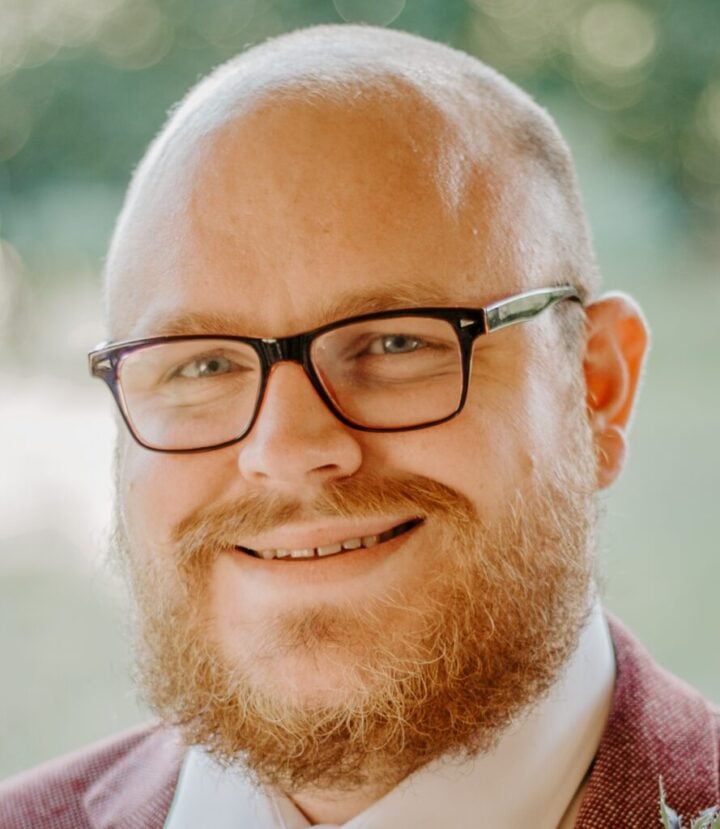 Jacob has been playing Magic for the better part of 24 years, and he especially loves playing Magic's Limited formats. He also holds a PhD in history from the University of Oklahoma. In 2015, he started his YouTube channel, "Nizzahon Magic," where he combines his interests with many videos covering Magic's competitive history. When he's not playing Magic or making Magic content, he can be found teaching college-level history courses or caring for a menagerie of pets with his wife.