Death's Shadow has multiple flavors and variants that have all seen success throughout its history. Naturally, this leads players to wonder which version they should play, when they should play each version, and which is the best. Recently, Rakdos, Jund, and Grixis have all found levels of success, which only makes the previous concerns more valid.
Truthfully, I believe that they all have their spots within the current Modern metagame. Today, we'll be addressing the pros and cons of each deck and how to update them for the current metagame.
Rakdos Death's Shadow
Rakdos is the de facto choice for most Death's Shadow players at the moment. Blending aggression with consistency and the ability to grind out longer games, it's no wonder players are flocking to Rakdos.
There is some debate within the Rakdos community about exactly how the deck should be built. Specifically, players can't agree whether the secondary one-mana creature should be Soul-Scar Mage or Bomat Courier. Personally, I lean toward Bomat Courier. One of Rakdos' strengths is that it provides an excellent home for Scourge of the Skyclaves, which wants you to have enough ways to deal damage early in the game to maximize its effectiveness. With Bomat Courier instead of Soul-Scar Mage, you have access to eight creatures with haste in turn one; this lets you chip in that crucial early damage if your opponent doesn't take any damage from their land. 
While Soul-Scar Mage has a higher damage ceiling, Rakdos often cares about getting in damage in specific spots, which Soul-Scar can have trouble doing. Bomat Courier also excels when the game goes long, often forcing your opponent to remove it quickly or risk letting you refuel your hand. Soul-Scar Mage falls flat after the first couple turns, as the extremely low curve of Rakdos means that you'll likely have deployed most if not all of your cards by turn four or so. Soul-Scar Mage does have some strengths — it's good if you're trying to drag race, which is the role Rakdos Shadow takes in some matchups — but not enough for me to bench Bomat Courier.
The other major point of contention is whether to play Cleansing Wildfire or Blood Moon in the sideboard. This debate mostly comes down to which match-ups you want to bolster. Blood Moon shines against Four-Color Omnath and Primeval Titan decks. Cleansing Wildfire is good against Amulet Titan, but lackluster against Eladamri's Toolbox. Oops all Spells and Belcher are where Cleansing Wildfire shines the brightest; it basically functions as a Sinkhole that draws a card. There are match-ups like Tron where both are good, so there is no real sway there. I prefer having points against Four-Color Omnath and Primeval Titan decks, as they tend to be harder match-ups, and Blood Moon can win them single-handedly.
Rakdos is best when leveraging Blood Moon combined with aggression is powerful. However, it has enough interaction to combat the creature combo decks. Rakdos does have major weaknesses to Heliod, Sun-Crowned and Auriok Champion — two creatures that are incredibly difficult to remove in Rakdos colors — so keep this in mind as you choose your Shadow deck.
Jund Shadow
Jund Shadow is mostly Rakdos splashing green for Tarmogoyf and sideboard cards. Tarmogoyf is an excellent addition if you're looking to beat up on the creature decks. As has been true for nearly the entirety of Modern, Tarmogoyf is a staunch early-game defensive creature that does an excellent job once you decide to turn the corner. Veil of Summer does a great job as always at giving Jund a boost against interactive decks. 
Jund Shadow has mostly been solidified, though there's some debate in the community about whether Wrenn and Six belongs in the starting 60 and whether Blood Moon belongs in the sideboard. I don't believe Wrenn and Six is worth it in the main deck, but it is likely a reasonable sideboard card. I've decided not to include Wrenn in the 60 here because it just doesn't kill enough creatures in the popular decks. Looking back to my metagame update from last week, we saw nearly all the creature decks take a huge hit in metagame share, with Humans and Death & Taxes falling out of the top 10.
Jund certainly is an upgrade in card quality over Rakdos, but it's somewhat less focused. It also gives up some free wins by not having as many draws where Scourge of the Skyclaves is at its best. While Jund's mana isn't bad, it can't stack up to the excellent mana that Rakdos sports.  
Blood Moon is a little more interesting, but the mana in Jund makes it hard to be a viable option. Worry not, though — against Four- Color Omnath, we've come packing a stack of Boils, which will often end the game on the spot if you can sneak one through their counterspells. 
I'd be looking to play Jund if I were expecting a lot of Mono-Red Prowess, as Tarmogoyf can often carry that match-up while letting you remain at a healthy life total. Death's Shadow and Scourge are very powerful in that match-up, but they can leave you in some precarious spots. Jund is also a bit worse against combo decks as it isn't quite as fast as Rakdos. 
Grixis Shadow
Grixis Death's Shadow will always have a special place in my heart, but has largely fallen by the wayside in recent months as Rakdos and Jund have found more success. Grixis just doesn't get to use Scourge of the Skyclaves nearly as effectively as the other Death's Shadow counterparts, and consistency issues continue to be a thorn in its side. That being said, there are still match-ups where Grixis performs well. Spell-based combo decks have always been the preferred prey of Grixis Shadow, while other versions of Death's Shadow tend to struggle against them.
The difference here is Stubborn Denial. For a long time, Stubborn Denial was an automatic four-of in Grixis, but that is no longer the case. There are simply too many powerful creatures out of the control decks that previously weren't there. You certainly don't want to be looking at a Stubborn Denial if your opponent puts Uro, Titan of Nature's Wrath, or Omnath, Locus of Creation on the stack. If decks like Ad Nauseam, Mill, Belcher, and Hammer Time continue to rise in metagame percentage, then it is totally reasonable to consider having Stubborn Denial in your Death's Shadow deck again. 
I've brought some Rakdos technology to this Grixis sideboard. Rain of Gore is likely the best option we have against Four-Color Omnath, as Grixis can't support either Blood Moon or Boil. Similarly, we get to play Kozilek's Return basically for free to clean up Auriok Champion, which has become a must-answer card.
Conclusion
Death's Shadow has a reasonable playstyle to offer for everyone. The aggressive nature of Rakdos has proven to be a powerful option, Jund gets to function as a solid midrange deck, and Grixis is the same tempo-oriented strategy I fell in love with. It's rare that you can find three versions of the same archetype that are all successful at the same time.
That being said, if I were playing tournaments anytime soon, I would choose to play Rakdos. Blood Moon in an aggressively-slanted deck backed up with disruption is a potent recipe at the moment. However, as the Modern metagame continues to evolve, we could see Jund continue to grow, or Grixis could slide back to its former dominance. 
I always love talking about Death's Shadow, so getting the opportunity to put this piece together was a real treat. I would like to continue the conversation, though! I'd love to know what your favorite Death's Shadow deck is, or if you have any cards that you think are good that I may have missed. Be sure to let me know on Twitter at @RappaciousOne. 
Have a safe and happy holiday season, and I'll see you all next week!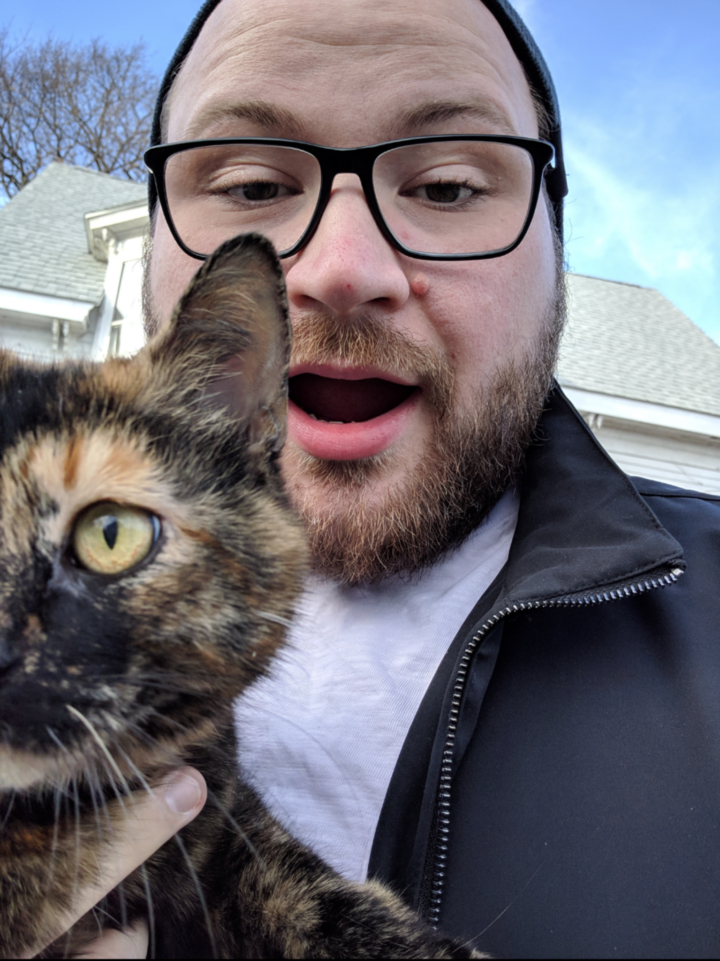 Michael Rapp is a Modern specialist who favors Thoughtseize decks.  Magic sates his desire for competition and constant improvement.