Commanders can be the most important part of an EDH deck, so making sure it sticks around is crucial. Scott runs down how to do just that!
Commander is all about identity. From picking your commander to choosing the final cut, everything in the process is centered around the identity of the deck and its pilot. Because of this, many decks rely on the commander to be the linchpin of the entire deck, and therefore the very essence of the deck's identity. It's crucial to be able to keep them safe; this is why suitable commander protection is so important in most decks.
There are a number of ways you can keep your commander safe, but no protection is perfect. Some methods that are well suited to one commander may not fit another, so ensuring you have the right protection is crucial for you to have a reliable way to keep them around. This is a guide to help you decide which is the best protection for you to add to each of your commander decks, as well as tips on how to find the right piece for any particular strategy.
Constant Protection
Generally speaking, constant protection is the best way to go when you want to safeguard creatures against removal. The most popular protection in Commander is Swiftfoot Boots, for its efficiency and flexibility. It won't protect you from board wipes, but if you lose your commander you can simply reequip it when they're back on board. Lightning Greaves is massively popular too, but shroud makes it much less flexible. If you're looking to target your commander with any spells or abilities, Swiftfoot Boots will be the much better option.
Some protection can even come with added benefits. Alpha Authority, for example, is a fantastic way to keep your creature safe while also providing a form of evasion. This is particularly common in enchantress or voltron strategies, where it can be trivial to also give them menace for total unblockability, or trample to guarantee some degree of damage makes it through defenses.
If you worry about board wipes in particular, the Umbras can be exactly what you need. Since they are destroyed in place of the creature, they're ideal in the face of a Blasphemous Act or Wrath of God. They don't do much against exile effects or effects that make you sacrifice a creature, so you might want to run these in addition to other forms of protection.
Single-Use Protection
A lot of decks will run single-use protection as an incidental way to keep key pieces from being removed. They're usually instant spells, and provide an effect until the end of the turn (often hexproof or indestructible). This is especially useful if you'd like to keep more than one thing safe – I use Blacksmith's Skill in my Teshar, Ancestor's Apostle deck, for example. While Teshar may be essential to the deck's effective operation, it's important to ensure that my sacrifice outlet is also protected. The instant speed allows me to save either piece in the face of targeted removal, which is why I often prefer to use these effects over constant protection like Swiftfoot Boots.
With that said, single-use effects are regularly used in conjunction with the constant effects, to further embellish your protection suite. Silkguard is one such spell in my Kosei, Penitent Warlord deck; while Swiftfoot Boots and Alpha Authority are often enough to guard Kosei from spells, it can be used to prevent the constant protection from being destroyed as well!
Spells that redirect spells or abilities, like Deflecting Swat or Bolt Bend, are particularly effective as protection spells. Not only do they prevent your permanent from being removed, but they also allow you to point that removal elsewhere. It can be a savage way to punish the person that tried to take your commander out, possibly even resulting in killing theirs instead!
Flexible Protection
Cutting a deck down to just 100 cards can be a nightmare at times, so thankfully not all protection needs its own dedicated slot in the deck. Sometimes you can fit it in as part of a modal spell, giving you extra room to squeeze in more fun spells. Boros Charm is a perfect example of this: it's not ideal protection, but it'll do the job nicely in most cases, or it can simply give a creature double strike for combat superiority.
Counterspells are naturally modal due to the number of different applications they can have, and it's wise to make use of them in blue decks. If you don't need to stop a Swords to Plowshares that's targeting your commander, maybe that Negate can snag a Bolas's Citadel or Teferi's Protection instead!
I use Sejiri Shelter in any white deck that needs some light protection. If it's not needed, or if you're light on lands, you can play it to make sure you don't fall behind. This kind of adaptability helps to smooth out a deck's operation, which will also give you a more enjoyable piloting experience.
Choose Wisely
In order to decide on the right protection, you need to know what you want to protect your commander from, and how important it is to protect them. If your commander is crucial to your deck's game plan (like Magda, Brazen Outlaw, for example), you'll likely want to protect them from multiple sources of targeted removal; in this case, something like Lightning Greaves will work well, in addition to some incidental protection like Pyroblast or Tibalt's Trickery. If the deck is built to utilize her for a single combo turn instead, however, then the temporary protection might be all you need.
Sometimes, you might not even need protection for your commander, or the protection needed is very narrow. Take one of my favorite commanders as an example: Octavia, Living Thesis. She has ward 8, which effectively reads as "hexproof"; this means she's only really vulnerable to board wipes like Wrath of God. Adding something like Crab Umbra to the deck will save her from destruction, further shoring up her weaknesses.
Protection To Suit The Deck
When it comes to choosing the right protection for your deck, look for any potential synergies you'll want to take advantage of. Sylvan Safekeeper is a perfect example: not many decks are happy to lose a land in order to protect something, but commanders like Slogurk, the Overslime or The Gitrog Monster are more than happy to see those lands hit the bin.
Ephemerate protects a creature by flickering it; this is great for decks with many good enter the battlefield triggers like Brago, King Eternal, especially if you run recursion cards like Eternal Witness or Archaeomancer. Rebuying your protection spells or using them as value pieces are great ways to ensure you get the most out of every spell.
If you care more about creatures dying, cards like Malakir Rebirth are your best choice. Not only do these work as great ways to keep your creatures from being removed, but they will trigger any ability that cares about a creature dying. Syr Konrad, the Grim and Teysa Karlov are just two commanders that would be particularly interested in these effects, as they allow you to further your game plan at the same time.
---
These are just a few examples of different ways that protection can synergize with your deck and enhance its potential. There are countless different ways to approach protecting your commanders, and putting the extra bit of research into choosing the right methods can make all the difference.
What are your favorite protection spells? Do you have any underrated ways to keep your commanders safe? I'd love to hear all about them over on Twitter! Happy brewing!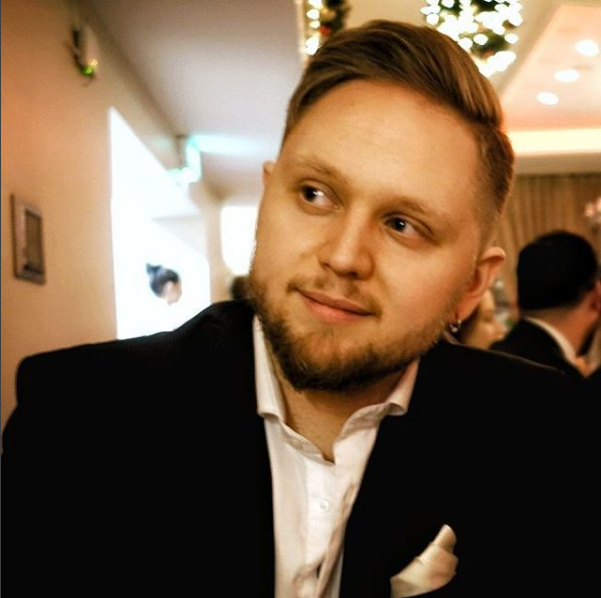 Scott is an Irish content creator and the Head of Budget Magic for the Izzet League. He focuses on affordable decks in Pioneer, Modern, and Pauper, particularly ones that stray from the mainstream. When he's not writing about his favorite decks, he can be found talking incessantly about them on Twitter and on The Budget Magic Cast.