Last week, Modern experienced a huge B&R shakeup. Format staples Uro, Field of the Dead, Mystic Sanctuary, and Simian Spirit Guide are all gone, along with new menace Tibalt's Trickery. With these bans, Modern has returned to its pre-Throne of Eldraine state, and the format is super exciting to play! If you're looking to get some games in on Magic Online — or over webcam with friends — here are some decks worth trying.
Prowess
Prowess saw fringe play before the bans, despite having powerful options. Previously, Prowess builds have leaned blue-red, but that isn't the build I'd recommend today. While the UR deck has some things going for it right now, the Modern metagame is still in flux, which makes the explosiveness of Kiln Fiend and a cleaner mono-red mana base more appealing. While in time it may make sense to switch back to blue, I recommend waiting for the metagame to settle before crafting a more reactive game plan.
This Mono-Red Prowess deck preys on your opponents' inability to consistently answer your early creatures. Cards like Kiln Fiend force decks to interact in a way the other builds don't allow for. Meanwhile, Bedlam Reveler and Light Up the Stage provide serious staying power and consistency. While decks like Burn rely on redundancy, playing as many three-damage spells as possible, Prowess can have more versatility without subtracting from its game plan.
Prowess's sideboard admittedly isn't very flexible, since you're restricted to using only red and colorless cards. As a result, you'll end up playing a lot of haymaker cards like Grafdigger's Cage and Dragon's Claw to swing matchups, as well as cards that can answer multiple problems. Abrade allows you to destroy problematic artifacts while doubling as a spot removal spell; Kozilek's Return is a generic sweeper that happens to deal with pro-red cards like Auriok Champion and Kor Firewalker. The sideboard is definitely an area where Prowess is lacking, but your consistent and proactive game plan thankfully prevents you from having to sideboard too heavily.
Prowess has been a staple of the Modern format since Lava Dart was introduced, and I don't see that changing anytime soon. If you're looking for a safe deck to pick up, this one is both powerful and rewarding to play.
Humans
If you've been following Modern for the past few years, you probably already know about Humans. It's the premier tribal aggro deck in the format, utilizing all the best human creatures to run opponents over and disrupt their plans in the process. Humans lost a big metagame share during the Uro era, but with the Titan gone, the deck is back in a big way. There are plenty of powerful humans that have been printed in the last year, and we get to explore all of them now.
The first new addition is General Kudro. Kudro allows us to have another anthem affect for the deck, but he also provides some nice utility. The ability to remove cards from an opponent's graveyard gives you game in match-ups that would normally be less contested. The other ability to trade two of your creatures to kill a creature of power four or greater doesn't come up that often, but when it does, it's often game-winning. These are incredibly relevant added effects for a card that would otherwise be just another lord.
The deck also gains Skyclave Apparition from Zendikar Rising. While it's technically not a human, it's easily castable given your mana base and answers cards that Humans previously struggled with. You can think of Skyclave as your answer to all the Ensnaring Bridges of the world that sometimes swing board stalls in your opponent's favor. The ability to have a swiss army knife answer on a creature is something that Humans has long wanted.
Our last new addition is Realmwalker, a card still finding its footing in this deck and in Modern at large. This card adds a dimension of grindiness to the deck that you wouldn't have otherwise. If your opponent is light on removal (in the Humans mirror, for example), then they'll be drowning in a sea of creatures before they know it. Realmwalker isn't at its best against decks like Jund, given how much mana you need to get value out of it, but against decks with less interaction, it's a potential all-star.
One of the things that always held Humans back was its mediocre sideboard. Now, with Skyclave Apparition alone, you're able to answer a wide swath of problematic cards. Humans has always had amazing game one's, and now with these new additions to the sideboard, it's looking to become a pillar of the format. If you've shelved your Humans deck, now's a great time to pick it back up.
Green-White Heliod Combo
This deck is a newer addition to the Modern format; it had a breakout tournament at the MOCS last fall in the hands of Michael Jacob. The point of the deck is to combine Heliod, Sun-Crowned with either Walking Ballista (lethal damage) or Spike Feeder (infinite life), but there are a ton of other synergies in the deck. If you combine Heliod and Spike Feeder with Conclave Mentor, you can make one creature infinitely large, since you get an extra counter with each Heliod trigger.

To help you find your combos, GW Heliod includes cards like Collected Company, Eladamri's Call, and Ranger-Captain of Eos. This level of redundancy makes for some very easy to assemble combos, and one of the biggest reasons to play this deck is just how consistently it does its thing.

The final thing that really helps push this deck to the top tier of Modern is its mana acceleration. You can use Utopia Sprawl and Arbor Elf to turbo out all these pieces. This is one of the last great mana engines in Modern, and the combo package in this deck is much stronger than the land destruction spells it previously enabled.

This deck has a simple but potent game plan, and it has only become more efficient over time. It seems like a deck that would not be hard to push out of the metagame, but it continues to succeed. As time goes on and the deck continues to tune its sideboard for the metagame, I expect it to become even more difficult to beat.
***

Modern has so many great decks right now that are fun to play that I couldn't cover them all in a week if I tried. If you're looking for more tips on getting back into Modern, I recommend checking out Ally Warfield's recent article. Michael Rapp will also be back tomorrow with an updated Death's Shadow list that you won't want to miss.

Have a Modern deck that you love right now? Tweet at @masoneclark and @card_kingdom and let us know!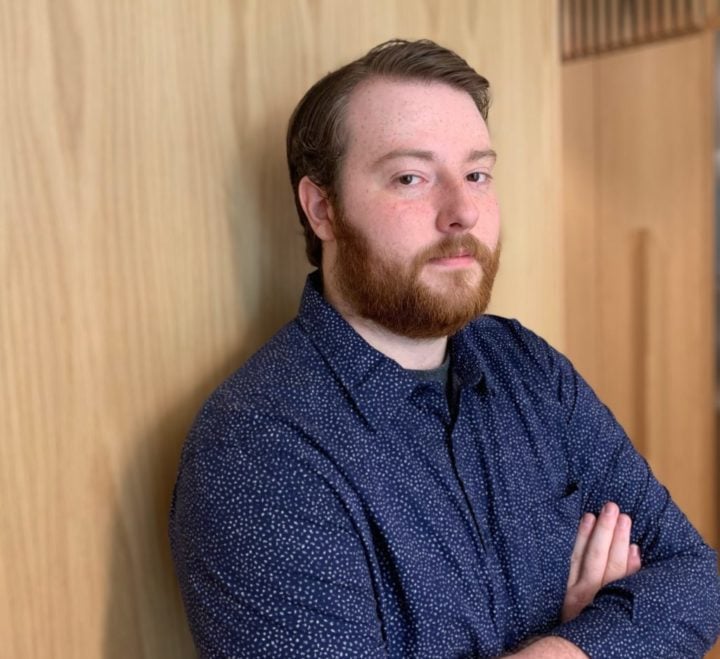 Mason Clark is a grinder in every corner of the game who has played at the pro level and on the SCG Tour with Team Nova. Whether he's competing in Standard, Historic or Modern, Mason plays with one goal in mind: to be a better player than he was the day before. Check out his podcast, Constructed Criticism, and catch his streams on Twitch.