As of October this year, we will be reaching a truly momentous milestone for our community. The thirtieth anniversary of Magic: The Gathering's debut at Gencon '93 – and thus the 30th birthday of this amazing game!
This massive achievement is the result of all the hard work put in by Wizards of the Coast, game store workers, tournament organizers and everyone else whose efforts have helped build this game up over the years. So it's only appropriate that Wizards lead the way in celebrating Magic's birthday, announcing a one-of-a-kind party weekend in Las Vegas from October 28th-30th.
The Magic 30 event, which will be hosted at the World Market Center with help from PAX organizers ReedPop, looks to combine all Magic's many facets under one roof. The initial announcement promises top content creators from both the cosplay and Commander communities, with the latter hosting a sizable Command Zone play area dedicated to everyone's favorite multiplayer format.
Other planned events run the gamut of competitive intensity, from Unfinity Limited hosted by Mark Rosewater himself, to the prestigious finals of the Magic World Championship!
Most special of all, WotC will once again be digging into their vault to run a Limited Edition Beta booster draft, for the first time since their 25th anniversary event. And unlike the Silver Showcase, this Beta draft will NOT be invite-only! An open-entry Modern tournament will be held at the event, with the top 8 players securing their seats at this one-of-a-kind draft table.
The Magic 30 weekend will have plenty to offer away from the high-roller tables too – afterparties both Friday and Saturday nights, panels and interviews with Magic luminaries including Dr. Richard Garfield, the return of Mystery Booster drafts, and even an exclusive Secret Lair for attendees!
General admission tickets have been announced at a low of $75, but there are also plans to help fans get involved who can't make the journey to Vegas. Virtual event tickets will give access to the various panels and other content for $30, and WotC have also promised special offers on Commander Decks, Mystery Booster boxes, and other products to help throw your own local 30th anniversary event.
Even if you can't make it to Vegas, Magic's milestone year will continue to be celebrated across the next 12 months with WotC planning several more multi-day celebrations, starting in Charlotte in February. We'll be sure to bring you more news on these festivities as it appears!
But before we get on the hype train to Vegas, we first have to celebrate another massive milestone – twenty years of Magic Online!
Long before Magic the Gathering: Arena was the hot new thing, the Magic Online client was offering far-flung players the chance to connect and compete through the internet. And even two decades later, MTGO (or MODO to its friends) is still a vital part of the digital Magic environment, as the home of older formats like Pioneer, Modern, Legacy, Pauper, and Vintage Cube!
To acknowledge that success, MTGO is currently opening unprecedented access to all of these formats, and offering significant stakes to boot! For just $25, the 20th Anniversary All-Access Token will grant your account temporary ownership of every card on Magic Online, allowing you to enter any and all anniversary events until the festival period ends on June 25th.
And there's plenty to enter – the special 20th Anniversary Series play-in events are firing every 4 hours, showcasing the best formats MTGO has to offer in both Constructed and Limited (Sealed). WotC are giving every single Magic Online Account 100 Play Points to help cover entry. And if you go 4-1 or 5-0 in both Limited AND Constructed by the 25th, you'll be able to enter the high-stakes Anniversary Series Finals.
The Finals event will consist of Modern Horizons 2 Sealed, followed by Modern Horizons 2 Draft for the Top 8. The grand prize for the winner of all this? Full playsets of every card in every vintage-legal expansion on Magic Online – a digital treasure trove worth thousands of dollars!
But even for those who aren't quite at that level of competition, we can still enjoy the return of the much-beloved Vintage Cube as much as we like until things finally draw to a close on June 30th. It's an apt choice to remind us all what's been so great about Magic Online on this special anniversary – and a perfect party-starter to what looks like an incredible milestone year for Magic as a whole.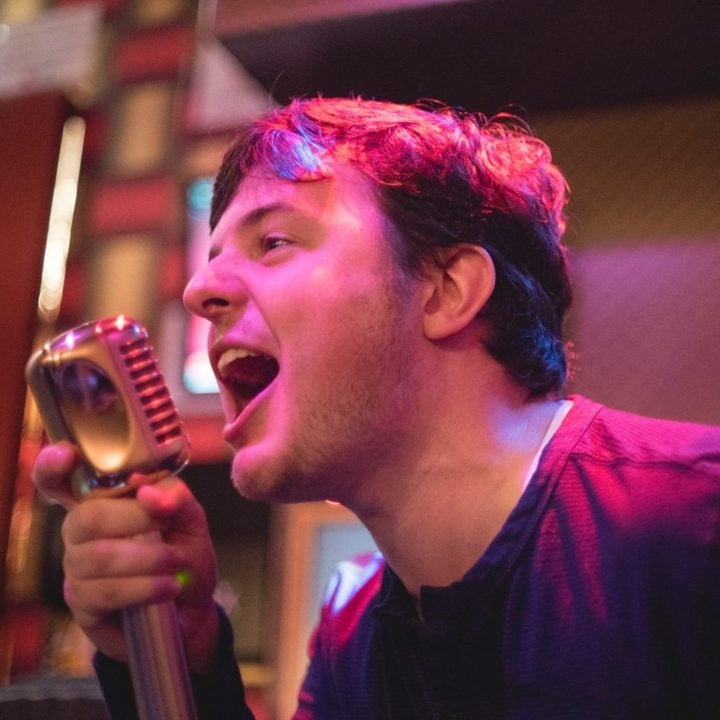 Tom's fate was sealed in 7th grade when his friend lent him a pile of commons to play Magic. He quickly picked up Boros and Orzhov decks in Ravnica block and has remained a staunch white magician ever since. A fan of all Constructed formats, he enjoys studying the history of the tournament meta. He specializes in midrange decks, especially Death & Taxes and Martyr Proc. One day, he swears he will win an MCQ with Evershrike. Ask him how at @AWanderingBard, or watch him stream Magic at twitch.tv/TheWanderingBard.