Editor's Note, 2/18/22: Kamigawa: Neon Dynasty is now available at Card Kingdom.
Magic has taken its first bold steps into the cyberpunk genre, as Wizards of the Coast debuted a wealth of information on the upcoming Kamigawa: Neon Dynasty set. Mark Rosewater and Grace Fong used yesterday's hour-long Weekly Magic stream to show off key artwork and explain how Kamigawa has changed in the 1200 years between Neon Dynasty and Saviors of Kamigawa. They also revealed our first official card images, including some breathtaking card styles which showcase Kamigawa through the technique and imaginations of Japanese guest artists.
Like the big UNFINITY preview WotC dropped at the start of this month, this stream seemed to be more of an advanced teaser than a true launch of the Neon Dynasty preview season. That will begin in earnest on January 11th with a stream of story information to fully flesh out this groundbreaking new setting, with card previews following on January 27th. But the information Fong and Rosewater shared seems like it will be enough to sustain community hype through the holiday season; the aesthetic and mechanical possibilities on display have already garnered big reactions over the last 24 hours.
The new previews leaned heavily towards legendary creatures. Rosewater confirmed that there will be "an above-average number" of legends in the set, a theme Neon Dynasty will share with the original Kamigawa block.
Also evoking those roots are some of the characters on display: Atsushi, the Blazing Sky is one of the plane's five reborn Dragon Spirits, which display the powerful on-death triggers of their predecessors. While not shown in the context of a card image, powerful landscape artwork entitled "Eiganjo, Seat of the Empire" and "Boseiju, Who Endures" hinted there will be at least one cycle of legendary lands which revisit famous locales from Kamigawa's past.
And it's not just the land which has endured those 1200 years: the oni-worshipping ogre Heartless Hidetsugu was apparently successful in devouring his gods and attaining immortality, returning here as the intimidating Hidetsugu, Devouring Chaos.
One of the few specifics we had been given on Neon Dynasty before this stream was that it features a debuting planeswalker native to Kamigawa – Kaito Shizuki. Now we have a wealth of new character detail to put behind that name, with his two-part origin story published alongside these reveals. Kaito is a perfect representative for all that is old and new about this setting; he sports some of Kamigawa's flashy modern technology, but his ninjutsu techniques are an unbroken link to those practiced by Higure and Ink-Eyes in its legendary past. This theme of modernity vs. tradition was described as central to the story arc of Kamigawa: Neon Dynasty, and Kaito will no doubt continue to feature as more of the supporting fiction is published throughout January.
The showcase version of Kaito shown here was described as the "ninja frame treatment", which implies a significant presence for that creature type in Neon Dynasty. And judging by Kaito's design, the ninjutsu mechanic will likely make its long-awaited return to Standard.
But that was not even the most visually exciting version of Kaito to be previewed yesterday. WotC's Japanese language social media showed off an absolute coup of a guest artist spot: legendary mangaka Hara Tetsuo, famous for his genre-making work on Fist of the North Star. His extended-art rendition of Kaito shows off his signature artistic style, similar to the exclusive Japanese guest artwork for planeswalker cards in War of the Spark.
WotC's announcement post clearly suggested a similar series of guest art from prominent mangaka, anime and games industry artists. There was no clear indication as to whether this one will also be exclusive to Japanese print runs of the set, but English-language card images for Kaito have also been circulating as of this morning.
To up the ante even further, the Weekly MTG stream showed off some incredibly cool basic lands inspired by Ukiyo-e woodblock art, also credited to Japanese guest artists.
Even with increasingly high-quality competition in the field of "awesome basic land art", these lands look like one of the biggest draws for those buying boosters of Kamigawa: Neon Dynasty. They will appear in 1/3rd of all Draft and Set Boosters, including foil versions, while every Collector Booster will contain a guaranteed foil Ukiyo-e basic.
Another draw for those cracking Collector Boosters will be the "soft glow" card treatment (seen on the showcase Hidetsugu), which reflects the futuristic, cyberpunk side of the plane, just as the other special treatments highlight its past. And while this treatment has been said to appear on other cards across the set, Hidetsugu himself will be taking things a step further…
This "neon ink" treatment was the final treat in WotC's extended preview stream, representing a cutting-edge experiment for Project Booster Fun. Not only does it utilize a never-before-seen foiling process to "make a card truly feel like it's glowing", but these four colorful versions of Hidetsugu, Devouring Chaos will let WotC dip another toe in the pool of small-run collectible printings.
Only available in ~1% of Collector Boosters to begin with, each color escalates in rarity. The blue version is twice as rare as the green, and the red version is twice as rare again! The "super-saiyan yellow" printing may end up the most accessible to the general audience, as it will be distributed as a WPN promo card through local stores.
While no further details were discussed, WotC did confirm the usual release of Commander precons alongside the main Neon Dynasty set. Card previews for those products will happen on February 7th, a few days after the main set previews are complete. The set itself will be available to play online through MTGO and MTG Arena by February 10th, with in-store prerelease events starting February 11th.
But there will be plenty of new details to absorb between now and then, with WotC eager to push the worldbuilding and storyline of Kamigawa: Neon Dynasty like we've rarely seen before. And even before the planned month of story information starts rolling out on the 11th, Rosewater hinted there might be one more holiday-season surprise yet to be revealed. There is certainly plenty more of this new set to see, but this critical first look seems to have done much to convince players that the final product will live up to its lofty ambitions.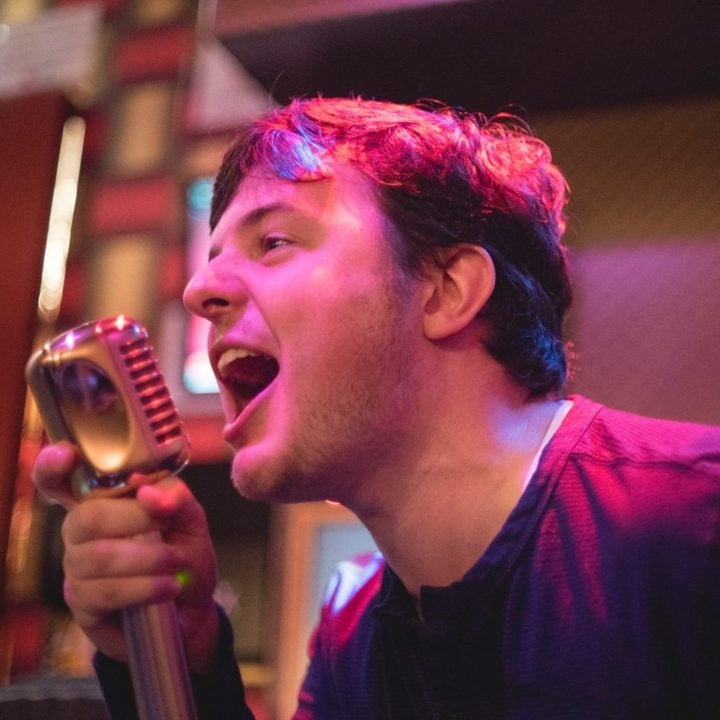 Tom's fate was sealed in 7th grade when his friend lent him a pile of commons to play Magic. He quickly picked up Boros and Orzhov decks in Ravnica block and has remained a staunch white magician ever since. A fan of all Constructed formats, he enjoys studying the history of the tournament meta. He specializes in midrange decks, especially Death & Taxes and Martyr Proc. One day, he swears he will win an MCQ with Evershrike. Ask him how at @AWanderingBard, or watch him stream Magic at twitch.tv/TheWanderingBard.