Fans of Limited Magic around the world are preparing for this weekend's MTG Arena Open — the first time ever that the platform will pay out cash prizes for Draft. The two-day, high-stakes Arena Open events have previously featured Standard and Historic as well as Sealed, but organizing a satisfactory Draft experience for high-level play will be a new logistical and technical achievement for WotC.
HOW TO PLAY
The December Arena Open will officially begin on December 4th at 6:00am, Pacific Time. Players can enter Day 1 play through MTG Arena like any other event. As the name implies, entry is open to anyone who can pay the entry fee (25,000 gold or 5,000 gems, roughly $28.98 USD), and players can re-enter Day 1 with a new draft pod as many times as they want – even if they have already qualified for Day 2.
The Day 1 section of the event will last exactly 24 hours, although new entries will be cut off at 3:00am PT on December 5th. Entrants can choose whether to attempt a Best-of-One or Best-of-Three draft with each entry. Any player who reaches four wins in Best-of-Three (without a loss) or seven wins in Best-of-One (before sustaining their third loss) will receive an entry token for Day 2 (read on for the full prizing chart).
Day 2 drafts will have much more specific scheduling. Only those who qualified on Day 1 will be eligible, and they MUST enter the Day 2 event between 6:00am and 8:00am PT on December 5th. Players will only be allowed a single entry to the Day 2 event, regardless of how many times they reached the four- or seven-win thresholds during Day 1. After entering Day 2, players will have until 5:00pm PT to play all their matches, with their final win total determining overall prizing as below.
HOW IT WORKS
While the introduction of cash-prize Draft events to Arena will feel overdue for many, others were surprised by the announcement. The Arena Open event series has always been played over a generous 24-hour window for Day 1, with players taking matches at their own pace rather than the strict round-by-round scheduling used by most Magic tournaments. While this policy ensures the Open is accessible for all time zones and schedules, it creates problems when combined with the pod-based nature of Draft.
With relatively few players entering these high-stakes events — and an unpredictable number and distribution of entrants across the 24 hours — how could WotC fairly ensure they would each be seated in draft pods? And how would players be paired for pods and matches without obvious manipulation?
Now, WotC has hit on a solution that finally makes this Arena Open possible. To ensure healthy access to draft pods at any time across Day 1, entrants to the Open will simply be placed in the matchmaking queue used by regular Crimson Vow Draft events. During Day 1, entrants will draft their decks in pods of both Open and non-Open drafters; player IDs and anything else that might reveal which is which will be obscured.
This combined queue will only feature for the drafting phase. Thanks to this consistent access to ready draft pods, both Bo1 and Bo3 entries will be available for Day 1 of the Open, though Day 2 is restricted to Bo3 only. The actual matchmaking queue for this event will exclusively pit Open entrants against one another (separated into Bo1 and Bo3 queues for Day 1). As with other Player Draft events on Arena, your matches are not necessarily played against other drafters from your pod, which alters the dynamic of both drafts and games. But it's still a reasonably robust system for those who have been waiting years for a chance to turn their Draft acumen into big prizes!
THE PRIZES
WotC's full announcement of this event featured a lengthy aside on the financial realities of the Arena Open event series and their plans for expanding it in 2022. It explains that the slightly higher entry cost for this Open will be the new norm, and that prizes have been redistributed accordingly. WotC claims this will both allow them to run Opens more regularly, and better reflect the "high skill, high reward" philosophy behind these events.
Players who qualify for cash prizes will be contacted by WotC at the email address connected to their Arena account within 72 hours of the event ending. These players will then be given instructions on how to collect their prize through WotC's preferred eWallet service, i-Payout. Players who encounter technical or other issues are urged to use the official ticketing system (accessible through the Arena menu) for support.
High-stakes Magic isn't for everybody, but for confident drafters looking for a challenge or something more exciting than regular matchmaking, this event looks like a dream come true. Good luck to all those who choose to compete over this Open weekend — and make sure you take a look over our Crimson Vow Draft Guide and Draft By Numbers statistical breakdown to get some extra perspective on the format!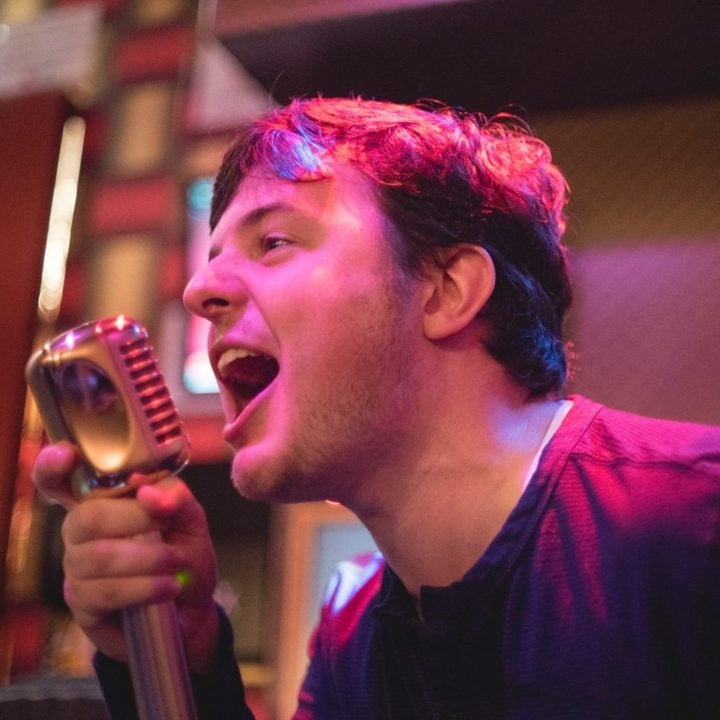 Tom's fate was sealed in 7th grade when his friend lent him a pile of commons to play Magic. He quickly picked up Boros and Orzhov decks in Ravnica block and has remained a staunch white magician ever since. A fan of all Constructed formats, he enjoys studying the history of the tournament meta. He specializes in midrange decks, especially Death & Taxes and Martyr Proc. One day, he swears he will win an MCQ with Evershrike. Ask him how at @AWanderingBard, or watch him stream Magic at twitch.tv/TheWanderingBard.