The past weekend was a highlight for Magic's 2021 calendar, as thousands of exuberant players descended on Las Vegas for the "Magic: The Gathering: Las Vegas" event. The event, held at the Las Vegas Convention Center, was the first in-person "Gathering" for our community in over a year, and there was plenty of hype to be lived up to for those who secured a ticket.
The schedule was reminiscent of a Grand Prix or MagicFest in its format diversity, offering structured play across Constructed, Limited and Commander. The twin main event tournaments featured $25,000 prize pools for both Modern and Crimson Vow Sealed/Draft. This made MTG Vegas doubly noteworthy as the first opportunity for high-stakes paper competition in some time. A whopping 1436 players signed up to duel in Modern, with even more joining the numerous side events — like Tolarian Community College's 124-player Pauper challenge.
With such a broad field for Modern, the two-day championship offered a great showcase for the "new" metagame which has begun to settle after the tumult of Modern Horizons 2. Edwin Colleran claimed the trophy on Sunday with his brutal Rakdos Discard list, over a Top 8 field of Amulet Titan, Jund, Infect, Hardened Scales, 4c Control and eventual finalist Creativity Combo. Card Kingdom's own Mason Clark put in an impressive showing to place 9th with his "Yorion Money Pile" midrange deck – look out for a recap and deck guide from Mason here in the coming days!
Over in the Command Zone, a bonanza of friendly Commander pods were led by format luminaries. Content creators and members of the Commander Advisory Group and Commander Rules Committee mingled and got games in with their signature decks.
For a great many Commander fans, famous or not, this was a chance to connect with acquaintances made online through social media or webcam games. For some newer players, this was their first chance to attend a major Magic community event! The internet was awash with MTG selfies: players smiling together at the tables, hanging out near the venue, getting dinner together.
The overall festive atmosphere was helped along by the glitzy backdrop of the host city, as well as familiar trappings like the prize wall, card vendors and artist signings. Some of the most prolific illustrators in the game were present, with Modern players queuing up to have Death's Shadow signed by Howard Lyon, or get the new Dakkon, Shadow Slayer marked by long-serving Dakkon artist Richard Kane Ferguson.
Between all these different luminaries and the crowds of avid players filing through the halls, MTG Vegas felt very much like a reunion for paper Magic. And with the reaction in the aftermath overwhelmingly positive, we may soon get the chance to gather together again soon!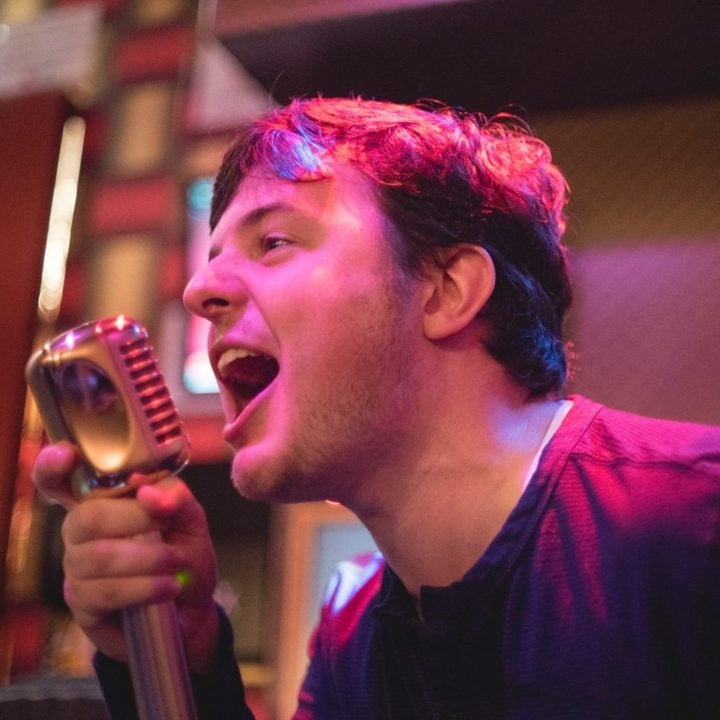 Tom's fate was sealed in 7th grade when his friend lent him a pile of commons to play Magic. He quickly picked up Boros and Orzhov decks in Ravnica block and has remained a staunch white magician ever since. A fan of all Constructed formats, he enjoys studying the history of the tournament meta. He specializes in midrange decks, especially Death & Taxes and Martyr Proc. One day, he swears he will win an MCQ with Evershrike. Ask him how at @AWanderingBard, or watch him stream Magic at twitch.tv/TheWanderingBard.